The Scarlet Harvest
Author : Kate Ashbrook
Genre : Dystopia
Publisher : Kincardin Press
Release date : 24th March 2021
⭐⭐⭐
Wren Weiss, daughter of Reproduction Enforcers, lives on genetically segregated Genova Island. Her hopes and dreams hinge on one test, the Assessment, administered to girls when they become fertile.
Wren is determined to beat the test, but her worldview is shattered when a mysterious boy exposes her darkest secret and convinces her that something sinister lies beneath the polished surface of Genova Island.
Before Wren can get the answers she desperately seeks, government officials barge into her home, rip her away from her family, and transport her to a top-secret location called Ovation where egg harvesting is a sport and, to her devastation, she is the newest competitor.
As violence mounts in Ovation, Wren learns of a nefarious plot that endangers her family. She must unravel government conspiracies to discover her true identity and leverage the secrets hidden in her DNA to protect those she loves before it's too late.
The Scarlet Harvest is a book with a very interesting concept : What if people were divided depending on their genes. How would we have become that society?
We have Wren, this teenager who will soon have to take a test to know where her genes will take her on the Island. If her gene production is good enough, she might be able to keep her life as it is, but what it isn't? However, when a strange boy appears in her life, and reveals that nothing is as it seems on the island, Wren sets her mind on finding out the truth.
First of all, I thought it was a very fast paced book. You need to be aware of this before going in this read. If not, you might make my mistake and read more or less fast, which ultimately made my reading experience a bit disappointing. I couldn't keep up with all the action. There was something happening in almost every page, be it physical action or plan making. I often had to go back and check again something I had just read. My brain wasn't wired for this haha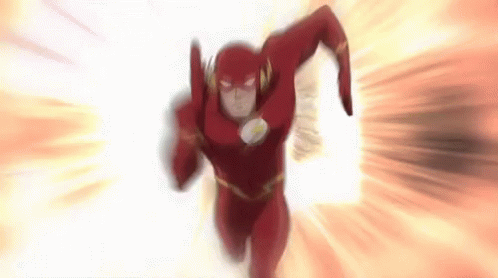 I think this fast pace led me to not understand everything. I kept on reading, but inside, my brain was on full speed to try to catch up with the events. But on the bright side, it kept me engaged and entertained.
I also was very entertained by the theme itself. I thought it was pretty original, and I don't think I have read a similar dystopia. The plot construction was also well-thought. Of course, the main plot is more or less foreseeable, but the details around it were really good, and I didn't see everything coming. In some ways, it reminded me of Divergent (and I loooooooved Divergent). I was glad to find the littles things I loved in Divergent in The Scarlet Harvest (Union of a group against a big entity, strong bonds, a war-ish atmosphere sometimes,etc.)
As for the characters, I can say I'm very pleased with Wren's development. She goes from a smart, but obedient girl (due to her family background) to a leader in a time of crisis, and it was an enjoyable growth to follow. I couldn't care much about her love interest, whose name I have already forgotten, but I adored the little sorority we discover at some point in the book.
Wren managed to find friend of infortune, who later became true friends. I especially enjoyed Everly, this seemingly mean girl, who we actually discover a bit more through the book, and in the end, I just loved her evolution. I just have a thing for this type of arcs.
Finally, I would have loved to read more about Wren's family. Since her parents are Reproduction enforcers, whose job is to check whether people have the right amount of kids depending on their genes or not, which is something Wren grows to despise, it could have been interesting to learn more about them. We do get some kind of confrontation towards the end, but it wasn't much, and I didn't really understand the parents views of their work etc.
In the end, it was an entertaining book, but VERY fast-paced, with a somewhat predictable main plot (even if some subplots were fairly good).
That's it for today!
Thanks for reading me!
Se you soon,
Love,
Jade ❤