The World Gives Way
Author : Marissa Levien
Genre : Dystopia
Publisher : Redhook
Release date : 15th June 2021
⭐⭐⭐⭐⭐
In fifty years, Myrra will be free.
Until then, she's a contract worker. Ever since she was five, her life and labor have belonged to the highest bidder on her contract–butchers, laundries, and now the powerful, secretive Carlyles.
But when one night finds the Carlyles dead, Myrra is suddenly free a lot sooner than she anticipated–and at a cost she never could have imagined. Burdened with the Carlyles' orphaned daughter and the terrible secret they died to escape, she runs. With time running out, Myrra must come face to face with the truth about her world–and embrace what's left before it's too late.
You like dystopias ? You like poetic stories ? Then look no further, The World Gives Way is the book for you. I got in the book for the dystopian aspect, and stayed for the depth of Myrra and Tobias, the main characters.
After her owners tell Myrra the ship on which all that's left of humanity is breached, and that nothing can be done about it, she is surprised. And then they kill themselves, leaving their babies in the care of Myrra. Now she's gone from surprised to panicked. How can this be real? But why would they have committed suicide if it wasn't true?
Then, Myrra runs. She can't be found with dead bodies. She is now free, with Charlotte, the baby, and she must try making the most of her final days while escaping the security agents sent after her… And maybe find a way to escape all of this?
I really liked the concept of world-ending. It's a trope I really enjoy, and this one did not disappoint. I loved Myrra and Charlotte instantly! Myrra is one of the few people who knows the world is going to end, and she immediately decides to take the rest of her life in her own hands, after having been enslaved her whole life. Throughout her journey to escape her pursuers, she gets to see the many places she had only ever heard of. We basically tour the ship with her, and that was really enjoyable to read about all those incredible places. It kind of felt like exploring a map in a video game! So cool!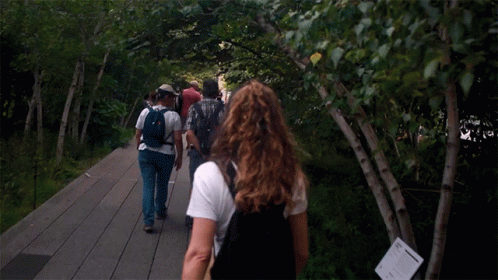 I'm not sure if this is a spoiler, but just in case, here is a thought that might be a little spoilery, so you can jump to the paragraph after this :
This book also surprised me in that I expected a dystopia in which Myrra tries to figure out how to escape from the breaking ship. But this is not what you should look for here. This is more of a human tale. The inner works of the mind when you know you're going to die, and you have to process it. What do you do? Who do you want to be with? What do you make of your life when you know it's going to end soon? Therefore, the book is a beautiful, almost poetic tale of humanity. Sure, there is action, there is a chase between Tobias, security agent with many insecurities, and Myrra, slave on the run with a baby.
Tobias and Myrra have a great dynamic. They weren't all I thought they would be, but the writing surprised me in a good way. Baby Charlotte is also so important here. The bond between her and Myrra is very poignant, and it made my heart swell so much.
While Myrra and Charlotte were on the run, Tobias is chasing them. But not just that. He tries to understand Myrra, the reasons she might have killed her owners and kidnapped the baby. Throughout this process Tobias grows a lot as well, and seeing him mature and gain confidence was so fantastic to read!
In the end, those three characters gained my love effortlessly and wandered through this ending world with us readers, embodying the red string of this poetic tale of humanity.
I really think this is a hidden gem, and I hope many of you will get to read it and fall in love with both the plot and the characters ❤ 
That's it for today!
Thanks for reading me,
See you soon,
Love,
Jade ❤