Kingdom of the Wicked
Author : Kerri Maniscalco
Pages : 372
Publisher : Jimmy Patterson
⭐⭐⭐⭐⭐
Emilia and her twin sister Vittoria are streghe – witches who live secretly among humans, avoiding notice and persecution. One night, Vittoria misses dinner service at the family's renowned Sicilian restaurant. Emilia soon finds the body of her beloved twin…desecrated beyond belief. Devastated, Emilia sets out to find her sister's killer and to seek vengeance at any cost-even if it means using dark magic that's been long forbidden.
Then Emilia meets Wrath, one of the Wicked-princes of Hell she has been warned against in tales since she was a child. Wrath claims to be on Emilia's side, tasked by his master with solving the series of women's murders on the island. But when it comes to the Wicked, nothing is as it seems…
I'm not sure where time went while I was reading this. It simply flew by. I remember absolutely loving it, and not stopping reading for 7h straight.
Yes, the plot is pretty common for a YA fantasy: Two witch sisters, one ends up dead, and the other must uncover the reasons for her death, and ends up getting more than she bargained for when demons cross her path.
What made me read so fiercly is the characters and the magic system. The latter was pretty simple, but also based on magical realism, which I usually like a lot. There are no superpowers, just recipes and rituals to be respected if witches want to get something done. I also liked the prophecy thing we get right at the beginning, because you keep being brought back to it!
Still, the characters were pretty awesome, with one exception : Vittoria, the dead sister. She is soooooo dumb. She is warned by litterally EVERYONE to be wary of demons, to not do shady things, because it could really be dangerous, etc. And what does she does? She goes alone at night in a monastery to perform a black magic ritual… Girl. How much more stupid can you be?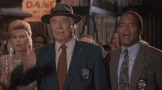 So now it's up to Emilia, the more sensible sister to figure out what happened to her twin. Her investigation leads her right to the Wicked, the demon princes her grandmother spent her whole life warning the girls about. Of course, Emilia is forced to engage with them, and tangles herself with demon business… Wrath is supposedly the worst, but when Emilia manages to summon him and bind him to her, she discovers he isn't always that bad.
Their relationship is OF COURSE one of the reasons I loved the book so much. Dangerous romance is something I can rarely get enough of, and Emilia & Wrath are so good together! If you've seen some prints of them, you'll definitely agree too! Another relationship that made the book worth reading is Emilia and her grandma. They are so bonded and love each other so much! It was beautiful to read. I love this kind of family trope!
Lastly, I also enjoyed the action. There's always something happening, entertaining us. It's the best! I'm so glad I read it now and I don't have to wait too long for the sequel!
That's it for today!
Thank you for reading me,
See you soon,
Love,
Jade ❤