Hi guys! Over a year ago, I posted about the little things that help improve a bookish blog (at least for me!). Since then, I've noticed a few other things, by wandering on other blogs, and based on my own blogging and social media experience. So leeeeet's go for it!
✳ Make sure to refer what you're talking about properly
It's happened so many times that I've discovered blogs that wrote great reviews for books all while not providing any links to find it quickly. Sure, I can get on Goodreads etc, by myself, but it's so much more convenient to have the blogger put a link at the beginning or the end of their review. When I see a good review, I'm often on my phone, commuting, or on a quick break. If I see something I like, I want to add it to my TBR right away, or else I forgot quickly. If there's a link I can do so, if not, I probably won't remember it later… I'm worse than a goldfish 😅
✳ Don't be afraid to show your emotions
I often see very professional review of books, and those are fine too, but they rarely get to me. So this one is more of a personnal preference for me, but I like it better when the blogger manages to catch my attention by appealing to emotions, and the way the book made them feel. It creates some kind of bond between the reader and the blogger, as they get to share experiences! I'm sometimes guilty of being too analytical in my own reviews, but if I truly loved the book, I'll try my best to share it with you through emotions, gifs, etc..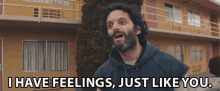 ✳ Try to not post TOO much
Posting regularly is a good thing, it helps remaining in people's mind, and keeps the interactions steady. However, posting too much can have a negative effect on your exposure. I noticed this on WordPress especially, as if you post several times within 24h, WordPress will show all your articles in one block, and not separately at the different times you have posted. I saw that it makes the articles less visible. The same applies for Instagram, as the bots likely identify this as a bot posting… So posting regularly : yes; posting constantly : not so much…
✳ Don't spoil reviews
This one might seem obvious, but it sometimes happens that reviewers put in some involontary spoilers in their review 😅 It's always surprising to read a review and then "Oh what? This character dies?? Oh…". If you feel like a little spoiler is necessary, please give the readers a warning at the beginning so they know to avoid it. If spoiling is not your intention, a quick rereading of your review before posting it will solve the problem! It can be long if you write long reviews, but it's well worth it!
✳ Test your articles on several devices
Visuals are super important when it comes to blogging and social medias. So, when I'm on my phone scrolling and clicking on blogs, it kills my eyes to see the theme and layout chosen by the bloggers are NOT adapted for it… The images placements are off, the sentences are cut off in odd places, etc… So before posting, try to see if it works properly on several devices, and if not, if it is possible to arrange the articles differently, especially if it looks weird on phones, which are widely used to read blogs!
✳ Try interracting with people
That seems obvious (and ironic since I never have time 🤡) but interacting with reader, especially on social medias such as Instagram, is soooo important. It helps with the algorithm and the visibility, but most important, it helps discovering incredible people that share the same interests. It's a great way to find out amazing bloggers and account, and make some bookish friends ! It's also a great way to inspire each other regarding content, etc..
That's it for today! Do you have other useful tips for blogging and social medias?
Thanks for reading me,
See you soon,
Love,
Jade ❤